STEEL BILLETS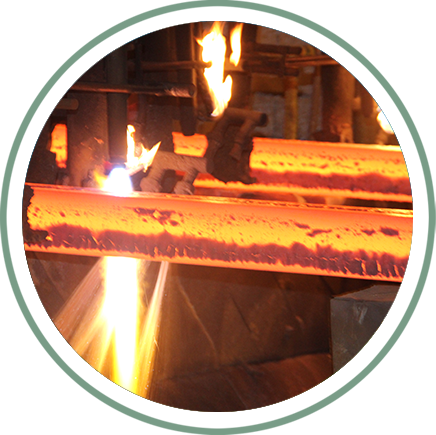 STEEL BILLETS APPLICATIONS
Product for use in the steel industry, focused on the rolling mill process, in which it can generate the following products:
In carbon steels:
– Light profiles (h < 80 mm)
– Medium profiles (80 mm < h <= 150 mm)
– Rebars
– Wire rod (mainly for wires)
– Bars (quality construction)
– Seamless tubes
– Drawn in general
In alloyed / special steels:
– Wire rod (for screws and others)
– Mechanical construction steel bars
– Tool steel bars
– Stainless steel and valve bars
– Seamless tubes
– Drawn in general
AVB STEEL BILLETS PRODUCTION:
AVB Billets, or Lingots, are produced in the steel mill from liquid pig iron, derived from iron ore and a low percentage of scrap. Thus, it is transformed into steel in an oxygen blowing process by the Basic Oxygen Furnace (BOF) and subsequently casted with a square cross section. It can be sold in its raw state, in which it is used to manufacture forged parts or rollings of bars and profiles.
Billets are raw material for the hot rolling process, having their section shaped to various shapes and sizes, which can result in various types of bars, profiles, wire rod or rebar CA50.
AVB steels are Carbon Steels, which is one of the types of steel that can be found on the market. There are a wide variety of shapes and types of steel products available. This variety is due to the fact that each of its applications requires changes in composition and shape.
In relation to the steel chemical composition, processing, controls and tests (in order to meet customer specifications), in addition to its end use, steels can be classified as:
Carbon Steels – Carbon steels, or with low alloy content, of chemical composition defined in wide ranges.
Alloyed / Special Steels – Alloyed or high carbon steels, with chemical composition defined in narrow ranges for all elements and rigid specifications.
Mechanical construction steels – Carbon and low-alloy steels for forging, bearings, springs, shafts, machined parts, etc.
Tool steels – High carbon or high alloy steels, for the manufacture of tools and dies, for hot and cold work, including high speed steels.
CHEMICAL COMPOSITION (%)
AVB Steel Grade
C
Mn
Si
S
P
Cu
Cr
Ni
Mo
Sn
N2
1005-A
…
0,30
0,10
…
…
…
…
…
…
…
80ppm
0,06
0,45
0,15
0,02
0,025
0,08
0,08
0,06
0,04
0,02
1006-A
…
0,30
0,07
…
…
…
…
…
…
…
80ppm
0,08
0,45
0,15
0,02
0,025
0,08
0,08
0,06
0,04
0,02
1006-B
…
0,30
0,13
…
…
…
…
…
…
…
80ppm
0,08
0,45
0,20
0,02
0,025
0,08
0,08
0,06
0,04
0,02
1006-C
…
0,40
0,05
…
…
…
…
…
…
…
80ppm
0,08
0,60
0,15
0,05
0,04
0,30
0,25
0,25
0,08
1008-A
0,06
0,40
0,05
…
…
…
…
…
…
…
80ppm
0,10
0,60
0,15
0,05
0,04
0,30
0,25
0,25
0,08
1010-A
0,08
0,40
0,10
…
…
…
…
…
…
…
80ppm
0,13
0,60
0,25
0,03
0,04
0,10
0,10
0,10
0,06
1015-B
0,13
0,30
0,05
…
…
…
…
…
…
…
80ppm
0,18
0,60
0,20
0,05
0,04
0,20
0,15
0,03
0,04
1018-A
0,15
0,60
0,05
…
…
80ppm
0,20
0,90
0,20
0,05
0,04
1018-B
0,15
0,60
0,05
…
…
…
…
…
…
…
80ppm
0,20
0,90
0,20
0,05
0,04
3SP
0,14
0,40
0,05
100ppm
0,22
0,65
0,30
0,05
0,04
0,30
0,30
0,30
0,08
4SP
0,17
0,60
0,10
0,23
0,70
0,30
0,045
0,045
0,30
0,30
0,30
1020-A
0,18
0,30
0,10
150ppm
0,23
0,60
0,25
0,05
0,05
0,35
0,20
0,25
0,05
1020-D
0,18
0,30
0,10
150ppm
0,23
0,75
0,25
0,05
0,05
0,35
0,20
0,25
0,06
0,05
1030
0,30
0,75
0,10
150ppm
0,34
0,95
0,30
0,05
0,05
0,30
0,30
0,30
0,08
1030-A
0,30
0,60
0,10
150ppm
0,34
0,70
0,30
0,05
0,05
0,30
0,30
0,30
0,08
1030-C
0,30
0,50
0,10
150ppm
0,34
0,60
0,30
0,05
0,05
0,30
0,30
0,30
0,08
1045-A
0,43
0,60
0,10
…
…
…
…
…
60ppm
0,50
0,90
0,25
0,05
0,04
0,10
0,10
0,10
…
…
1050-A
0,48
0,60
0,10
…
…
…
…
…
…
…
60ppm
0,52
0,75
0,25
0,05
0,04
0,10
0,10
0,10
…
…
1065-A
0,65
0,60
0,15
…
…
50ppm
0,69
0,80
0,20
0,02
0,02

Section: 150x150mm or 130x130mm
OTHER AVB PRODUCTS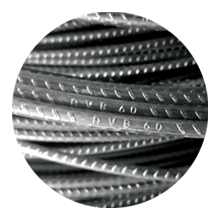 REBAR CA-60 AVB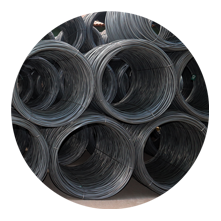 REBAR AVB 50 ROLL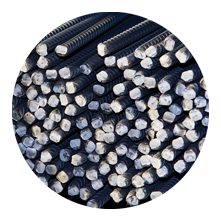 REBAR AVB 50 BAR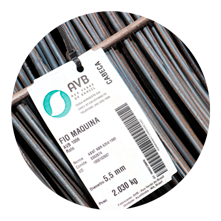 WIRE ROD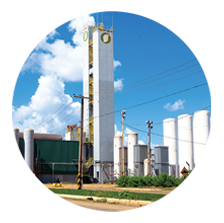 AIR GASES