REBAR AVB 50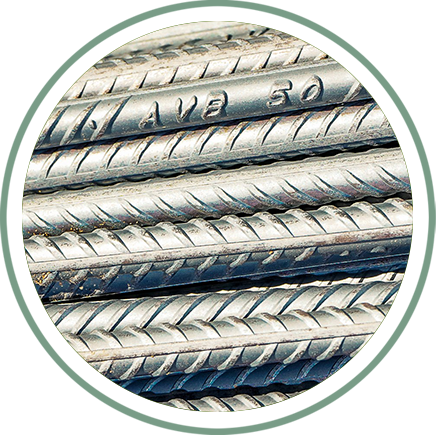 AVB 50 REBAR APPLICATIONS
The CA50 can be produced in the form of coils rolls or bundles of bars and used in straightening or cutting and bending for later application in civil construction, which is used to support reinforced concrete structures. The ribbed shape provides greater adherence to the concrete, preventing its sliding, turning and even cracks in the concrete.
The steel rebar is typically arranged in a pattern with equal spacing between each piece, creating a grid, which consists of squares of equal sizes. Bricks or supports can be used to keep the armature on the ground, and once the concrete is poured on the armature. It is usually adapted to ensure adequate spacing as the concrete dries.
REBAR CA 50 PRODUCTION
Rebar CA 50 AVB is the product acquired from the hot rolled billets in two lines, which may produce straight bar or coils roll rebars. From the iron ore mined in some of the best iron ore reserves in the world, plus the use of charcoal produced by AVB itself, liquid pig iron is obtained from the steel mill. Aço Verde do Brasil offers rebar for civil Construction providing quality and productivity to the entire market.
For the production of AVB CA 50 Rebar, the steel billets from the steel mill have their cross section reduced after being reheated and passed through the rolling stands. Its mechanical properties are obtained by the process of on-line heat treatment that occurs by water jets at high pressure and flow and forced ventilation. Its production process meets the requirements of ABNT NBR 7480, in addition to the certification issued by ABNT/Inmetro.
Rebar
Coils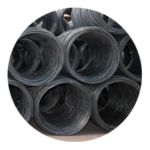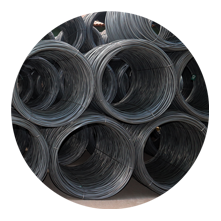 Rebar
Straight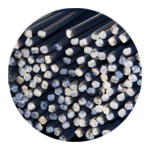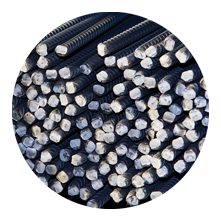 Series
Size (mm)
Linear Weight (kg/m)
Nominal
Minimum
Maximum
Thin
6,3
0,245
0,228
0,262
8
0,395
0,367
0,423
Medium
10
0,617
0,58
0,654
12,5
0,963
0,905
1,021
Thick
16
1,578
1,499
1,657
20
2,466
2,343
2,589
Extra Thick
25
3,853
3,699
4,007
32
6,313
6,06
6,566
Series
Size
(mm)
Minimum Yield Strength
(MPa)
Minimum Tensile Strength
(MPa)
Elongation
(%)
Bending in 180° – Maximum bending pin diameter
(mm)
Thin
6,3
500
540
8
3 x Size
8
Medium
10
12,5
Thick
16
20
6 x Size
Extra Thick
25
32
Uncoiling Direction: counter-clockwise
Side suitable for uncoiling: tail (described on the tag)
PRODUCT CHARACTERISTICS - REBAR IN COILS

Max External
Diameter
1.30m

Max Internal
Diameter
0.80m

Maximum
Length
2.00 m

Minimum
Weight
1700Kg

Maximum
Weight
2200Kg
PRODUCT CHARACTERISTICS – STRAIGHT REBAR

Minimum
Weight
1600Kg

Maximum
Weight
2300Kg

Nominal
Length of the Bars
12.00 m
PRODUCED SIZES
6.30 / 8.00 / 10.0 / 12.5 / 16.0 / 20.0 / 25.0 / 32.0
CERTIFICATIONS
Check the certifications of this product:
Roll and bar rebar CA50 production, diameters 6.3mm and 8.0mm.
Roll and bar rebar CA50 production, diameters 10mm and 12.5mm.
Roll and bar rebar CA50 production, diameters 16mm and 20mm.
Bar rebar CA50 production, diameters 22mm, 25mm and 32mm.

ARE YOU INTERESTED IN THIS PRODUCT?
OTHER AVB PRODUCTS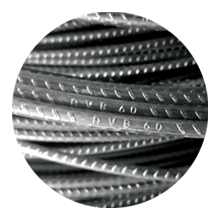 REBAR CA-60 AVB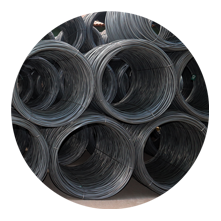 REBAR AVB 50 ROLL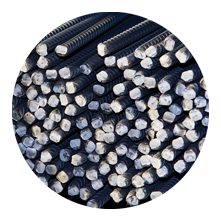 REBAR AVB 50 BAR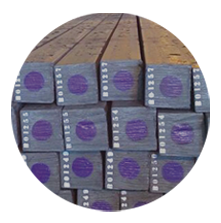 STEEL BILLETS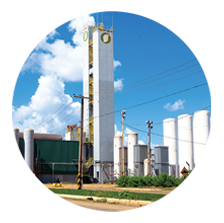 AIR GASES